How has your week been? I do hope you're enjoying the summer, maybe getting a break or a least a change if a rest isn't quite on the cards.
My week has been more challenging than usual. My sister's care support team has taken a hit with two out of three carers being laid low for a month for medical reasons. Yes, they have my love and support as they recover but it has left me "caught short" – trying to arrange cover in the middle of summer and the heart of a pingdemic – not easy.
While I am truly grateful for the help I have received, this challenge has meant I've spent more time with my sister, focussed on her, trying to entertain/engage/distract her – and lovely as she is, that activity does not come easily to me. Not only does this show me just how much I am "not a natural parent" but I was also acutely aware that I was absent from my business at a time I'd planned to do so much. That also cut deep.
So how come on the one afternoon this week when I do have time to myself I find myself not resting, not even working in my business but instead filthy, sweaty and yes, very, very happy having cleaned the green off the outside of my caravan.
The caravan sooo needed a wash and the final clean look was a thing of beauty. The process of cleaning it was physical, it was very hands-on and I was exhausted afterwards – but I can't remember the the last time I felt quite that happy. Sad but true.
We've owned this little caravan for 4 years now, a 3-berth Avondale Perle Adonis. Two burners and a grill, enough to cook up a feast.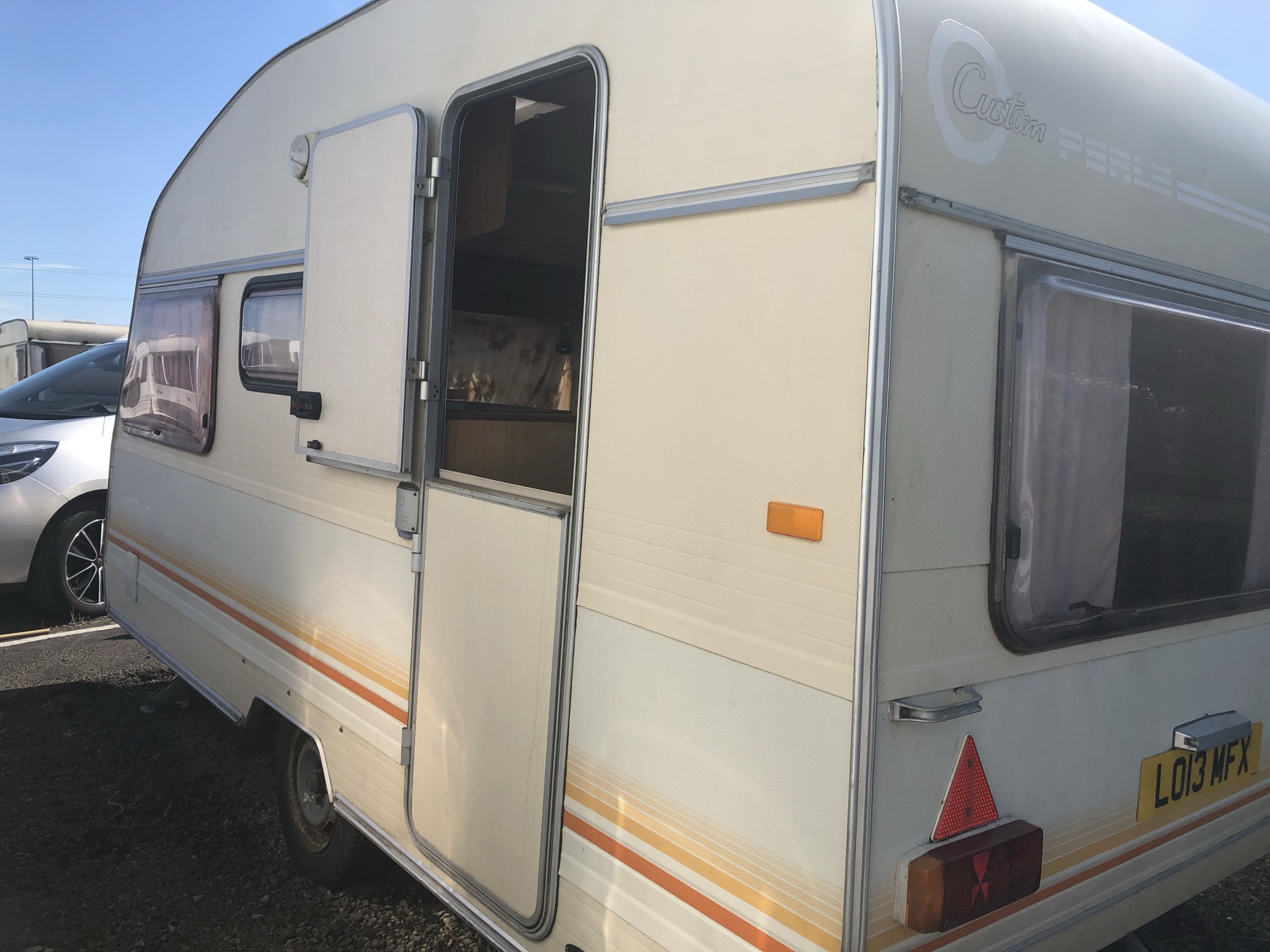 Small yet with a separate toilet/washroom which makes it perfect for us – apart from the fact that, even in a caravan my sister still doesn't like the outdoors. We'd hoped we could change her mind but no. So we've not used it for two years, it's been parked up in storage on the outskirts of Cardiff slowly going green.
Until today. We decided we'd see if we could find our caravan a new home and that started with giving it a wash. Doesn't she look lovely!
And I realised this was just what I needed. An act that was mentally and physically demanding enough to occupy me fully. To be present only in that moment, not thinking about anything else.
And isn't this at the heart of acts of self-care?
Do something for someone you care about or something that is meaningful for you
Do it often (highly recommended)
Don't feel guilty – you deserve this.
I sat admiring the sun gleam. I remembered the happy holidays and was saddened at the thought of letting her go. But this caravan had served me well on many occasions and could still bring much joy to someone who might want her.
Today she had occupied me fully. Taken away my worries and stresses. Allowed me to remember the woman I could still be given half a chance.
So what about you – who are you when you give yourself half a chance?
I'd love it if you let me know – and yes, why not share a picture, I'd love to see you in your happy place.
Can't wait to see what pops into my inbox!
Margaret
PS: And if you do know anyone who would love to own a 3 berth Avondale Perle Adonis, please do share my details!