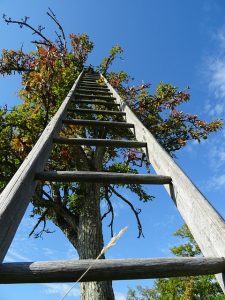 OK, I confess, I'm addicted to learning. Or at the very least, I engage in the activity of learning at almost every opportunity, when there is no obvious financial benefit and the outcome for me is sometimes difficult to define. I just love learning.
I do have preferences around learning. For example, there have been times when being proficient in Spanish might have been some benefit to me yet my level of engagement with the learning of Spanish barely took me beyond the level of "how to find my way around the phrase book". I'm completely content that other people have different learning interests to mine though I do struggle to understand that some people profess to have little or no interest in learning. Secretly I think they simply don't recognise it or call it something else, associating the term "learning" with activities they disliked in school – and perhaps that is more than part of the problem.
I'd like to spark your interest to think about learning and education in a different, broader, richer fashion. It can be a ladder to climb but the truth is a much more exciting world to explore! For those of you who like video below I will offer a link to a short 10 minute talk by Sir Ken Robinson.
For those of you who don't like video or don't have time right now, maybe this quote from Ghandi will inspire you today,
"The real difficulty is that people have no idea of what education truly is. We assess the value of education in the same manner as we assess the value of land or of shares in the stock-exchange market. We want to provide only such education as would enable the student to earn more.
We hardly give any thought to the improvement of the character of the educated. The girls, we say, do not have to earn; so why should they be educated?
As long as such ideas persist there is no hope of our ever knowing the true value of education."
M. K. Gandhi. True Education on the National Council for Teacher Education website)
Enjoy!